Kuvitukset eri viiteryhmien esiintymistä haastatteluissa mittaavan Moniäänisyysmittarin sivustolle, seminaarikutsuihin, uutiskirjeisiin ja seminaariesityksiin. Tilaaja Comet-tutkimusryhmä, Tampereen yliopisto, 2022. Moniäänisyysmittari on digitaalinen työkalu jonka avulla mitataan erilaisten ryhmien (iän, sukupuolen, poliittisten puolueiden mukaan jne) äänen kuuluvuus journalismissa. 
Illustrations for the website, seminar invitations, seminar presentations, and newsletters, 2022. The New source diversity meter, Research Centre Comet, Tampere University. The New source diversity meter (Moniäänisyysmittari in Finnish) is a tool based on data analysis of media content. Its meaning is to show how the different kinds of groups (by age, sex, various political parties, etc) get heard in the world of journalism. The research group behind the meter hopes this will increase the diversity in journalism.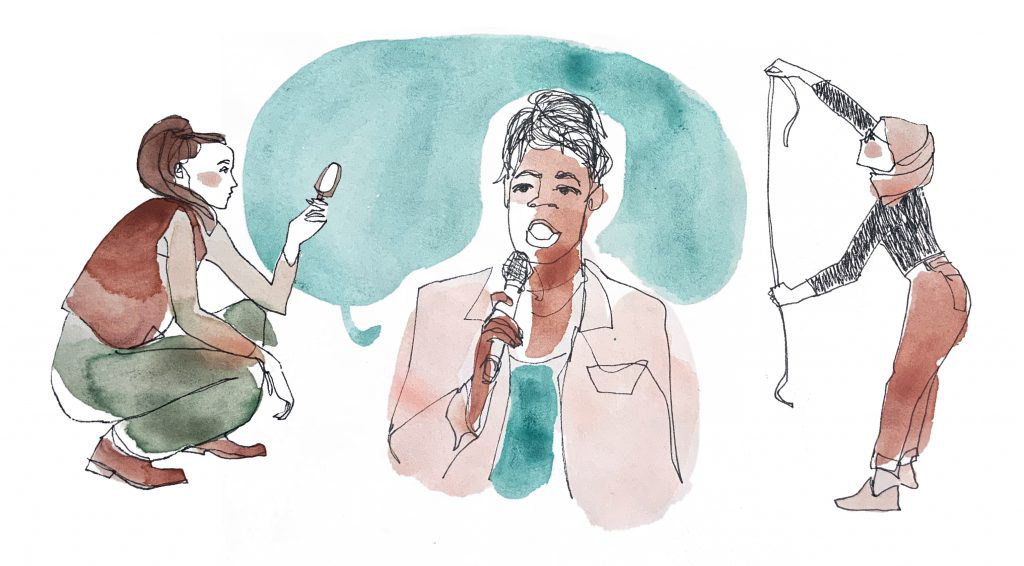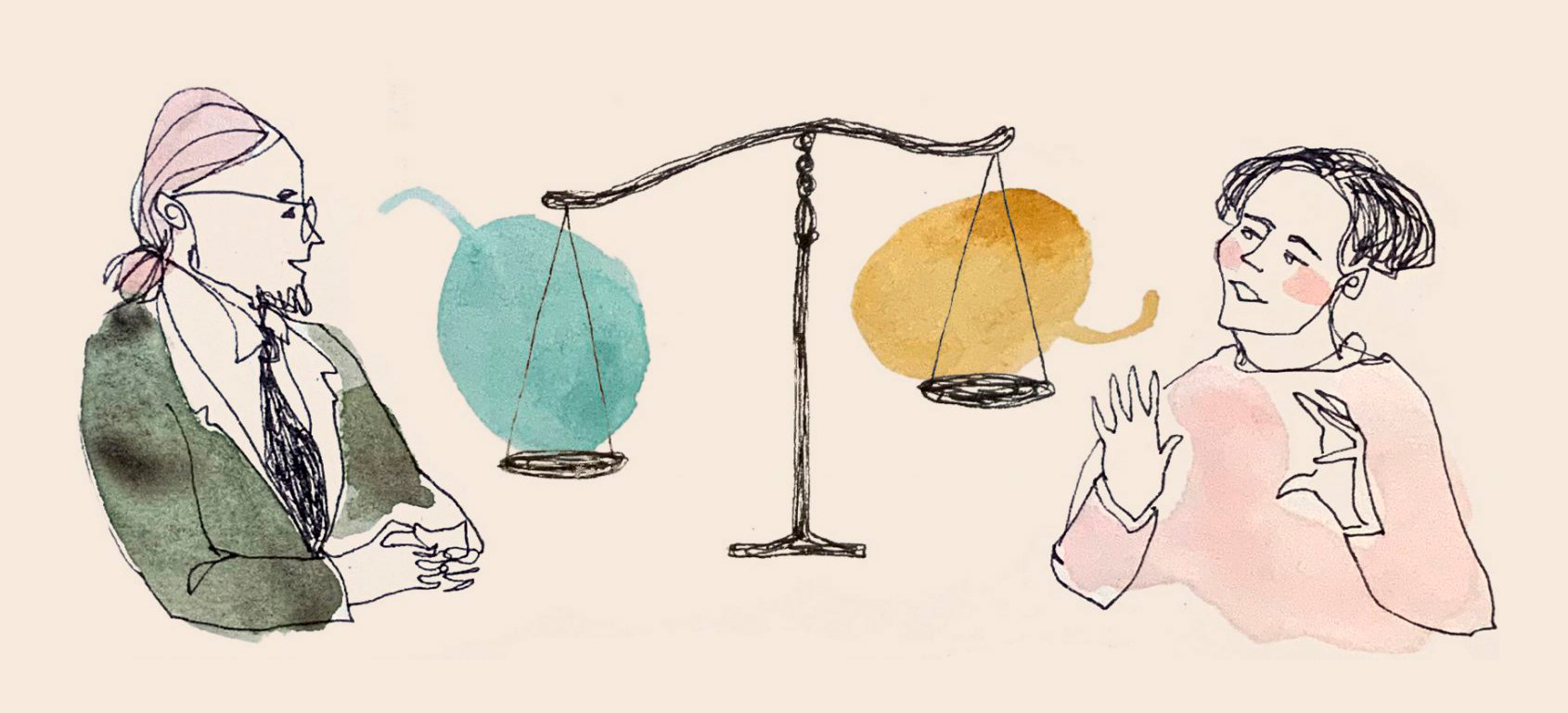 "Meeri Hentilän oivaltavat ja kauniit kuvitukset ovat antaneet hankkeellemme sellaista näkyvyyttä, jota useimmilla tutkimushankkeilla ei ole. Kuvituksia on kommentoitu ja ihailtu jokaisessa esityksessä ja seminaarissa, jossa ne ovat olleet esillä. Niitä on käytetty myös uutiskirjeissä, seminaarikutsuissa ja nettisivuilla. Tutkimushankkeissa on usein varattu rahaa viestintään ja sidosryhmätoimintaan - tätä rahaa voisi useamminkin käyttää tutkimuksen visualisointiin."
"Meeri Hentilä's insightful and beautiful illustrations have given our project a visibility that most research projects do not have. The illustrations have been commented on and admired at every presentation and seminar where they have been exhibited. They have also been used in newsletters, seminar invitations, and websites. Research projects often have money set aside for communication and stakeholder activities - this money could be used more often for research visualization."
Matleena Ylikoski, väitöskirjatutkija/dissertation researcher